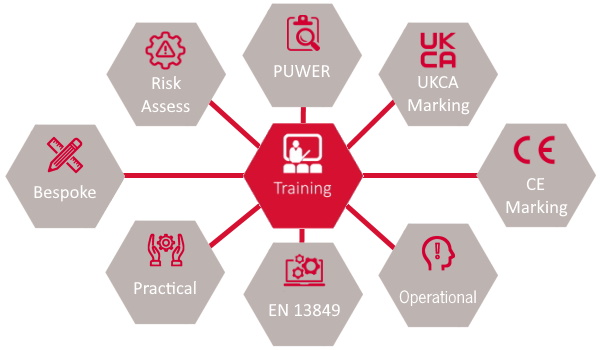 EUCHNER – A leader in Machinery Safety Engineering Training
It is estimated that on average, 610,000 workers are injured in workplace accidents in the UK annually, equating to over 2,300 injuries per working day. The cost estimate to the UK in relation to these accidents in 2020 was over £5.6bn.
By attending an EUCHNER approved training program you will strengthen your skills, knowledge and competency of industrial machinery-safety. In addition to the theory many EUCHNER courses are often backed up with hands-on practical sessions, leading to a greater level of understanding compared to other purely academic programs.
As well as gaining the valuable skills you require for your role, through your attendance on an EUCHNER training course, you are also helping to promote a safer workplace for everyone.
Along with the standard courses offered we can also tailor-make bespoke courses to suit the individual needs of your organisation. Please contact us for more information:
+44 114 2560123

services(at)euchner.co.uk
Our standard training courses can be delivered on-site at your preferred location or alternatively at our training centre based in the heart of the UK in Chesterfield.
Our standard and bespoke training courses