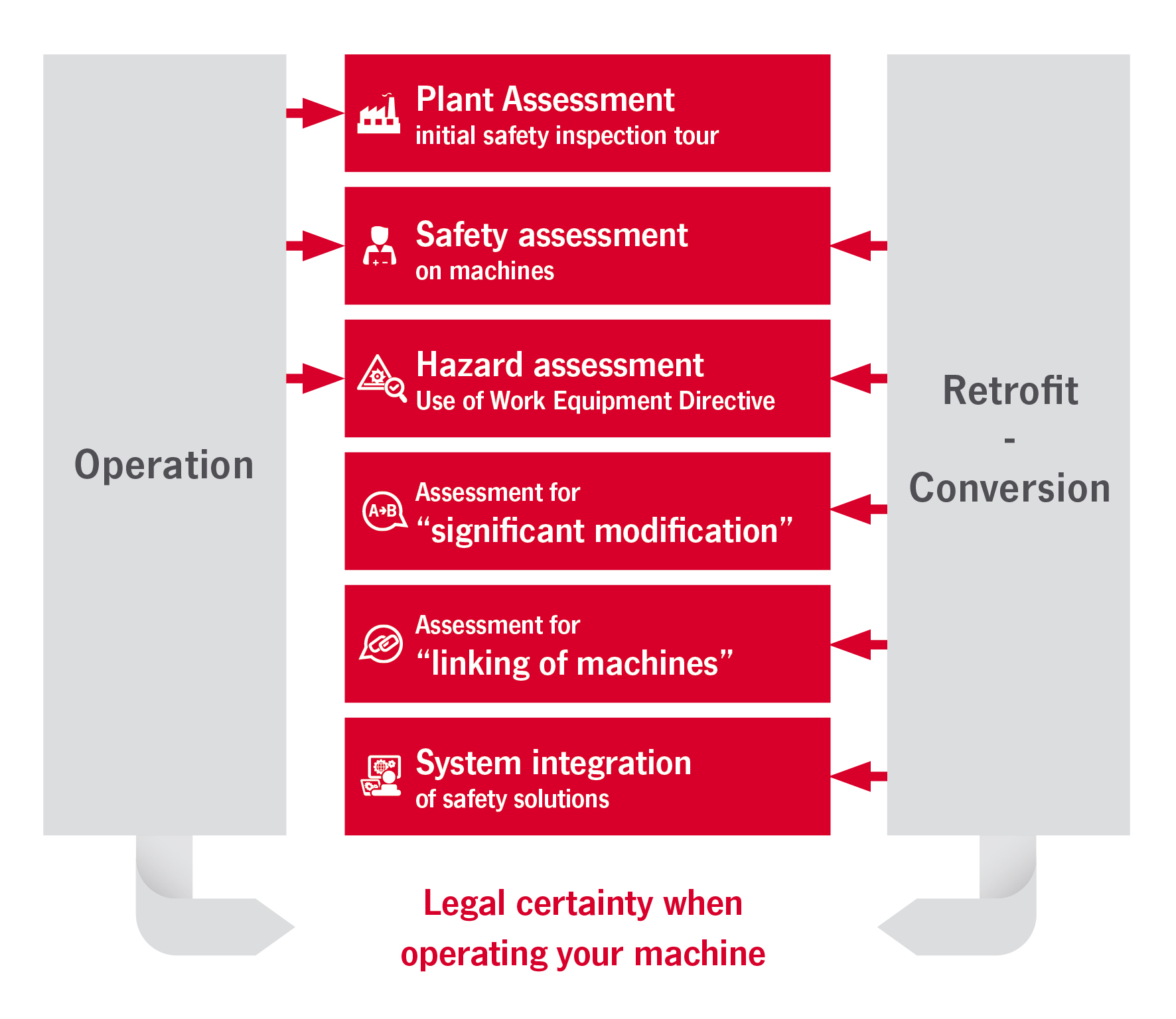 Working for your operational safety
Machine users bear the heavy responsibility of adequately protecting employees against potential hazards. Machine users are obliged to comply with all current machinery safety laws. This obligation begins when the equipment is put into use and continues throughout its life cycle. Our safety experts are at your side in every phase of the retrospective legislation.
Targeted and thorough
Machine users must ensure occupational and machinery safety as soon as they purchase work equipment. This is required by the Provision and Use of Work Equipment Regulations 1998 (PUWER) and by industrial safety regulations. New and existing machines must therefore undergo periodic hazard assessments to ensure their continued compliance with UK safety regulations.
The user must analyse and assess the effects of any modifications when converting, retrofitting or linking a machine. This is the only way to ensure that legal safety requirements are fulfilled.
We support you through the whole life cycle: we check and document the safety status of your machines, assess hazards, support you in conversions and accompany you all the way to UKCA marking for your machine if necessary.
Your added value
EUCHNER Safety Services will help you meet your responsibilities under the PUWER Regulations at all times. Existing and potential hazards are ruled out so that you can rest assured you are always working and manufacturing in compliance with the law.
Our services for machine users